Creating happy snacking moments
Intersnack was founded in Germany more than 60 years ago. In 1968, we produced the first potato chips and the company has been growing steadily ever since.
As part of the Intersnack Group, we have become an international market leader in savoury snacks with a presence in over 30 countries in Europe, in Australia, New Zealand and in many other countries.
As a privately owned company, we're able to act on the basis of our convictions with a long-term view and manage our company in accordance with our vision.
Intersnack Germany
We are proud to be the leading manufacturer in the area of savoury snacks in Germany. We have around 1,700 employees at our five German production sites and our campus in Cologne. We produce well-known brands such as funny-frisch, ültje, Chio, POM-BÄR and Tyrrells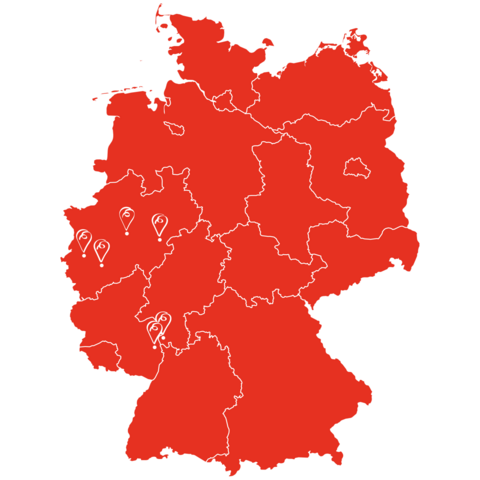 Intersnack International
The Intersnack Group is managed by regional management units that cover the Group's activities.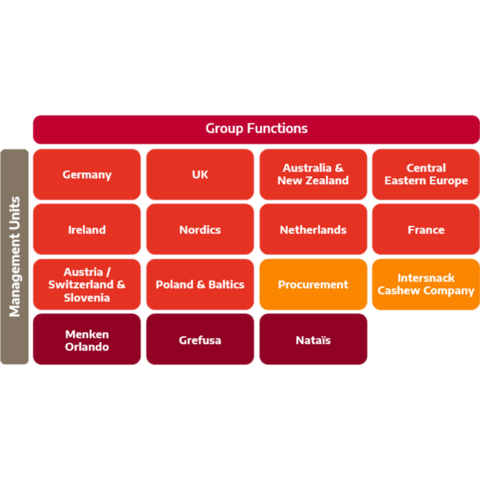 Our corporate culture
Intersnack is active in numerous markets around the world and therefore has a diverse workforce. We value our employees and the potential that lies in their diversity.
We all share a common corporate culture that is characterized by team spirit and the desire to give of our best.
We constantly monitor the effects of our conduct and act accordingly - in the interests of our employees, our company and, of course, our planet.